Custom Visual Effects (VFX)
From the early stages of Pre-Production to the final stages of Post-Production, our Visual Effects team can be your one-stop-shop for a wide variety of VFX services.
About This Service
BONOMOTION VFX can handle most tasks that are common amongst the majority of productions. From independent films, to custom 3D product or architectural animations.
Get in touch with us today, to discuss your vision for how Visual Effects can enhance your next project.

Our skills include:

• Clean up work
• Compositing & Rotoscoping
• Color Grading / DaVinci Resolve
• 3D Motion Tracking/Match Moving
• Hard Body 3D Modeling, Texturing and Animation
• Matt Paintings/Set Extensions
• Bluescreen/Greenscreen keying

How much does it cost?

All Visual Effects are quoted by the shot, and starts at $800 for clean up work, $1200 – $2000 for compositing work, and $3000 for 3D integration work.

For Visual Effects, economy of scale comes into play, which means the more shots you have, the cheaper it gets. Still in Pre-Production and have Visual Effects in your film?

Don't even think about going into production without a VFX Supervisor.

Supervisor rates vary, depending if we're doing over the phone consultation or on-set supervision.
Contact us today to speak with a producer about rates.


Get in touch with us to speak with a VFX Supervisor who can best assist you with your project's goals, budget and timeline. Prices starting at $3000
Instant Delivery
What's Included
Get in Touch for Custom Quote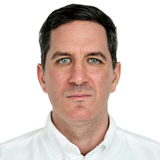 James
Very attentive, professional and super fast! A pleasure to work with - will definitely request for more work!
Very attentive, professional and super fast! A pleasure to work with - will definitely request for more work!
Logo Animation FAQ
Q:
What do you need to get started?
A:
After a package is selected, you will be asked to answer a few questions which will help us get a better understanding of your needs. Communication is everything
Q:
Do you adjust the animation color according to logo?
A:
Yes, we will adjust the animation color to suits best your logo.
Q:
In what file format will the video be delivered?
A:
The video will be in .mp4 format. Ready for Youtube, Vimeo, Use on websites, presentations and it'll work with any device. If you need any other file format please send us a message on the order page.
Q:
What's the difference between 2D and 3D
A:
The main difference is that 3d animated logo video intro requires more time for production as it is much more technically complex work, but results are more appealing and luxurious look of the animation, unlimited idea possibilities, viewing your logo 3d elements from many angles, more dynamic camera movement and so on.